Building a website is easy using a site builder. Anyone can throw something together using Wix, Squarespace, or any site-building software. Building a good site that is mobile responsive, allows updating data and accepting emails is another thing. There is a good amount of work that goes on to have sites working properly & we are experts at this. The design of a site is work that we often pass to a designer to assist with. We would like to show you how you can design your own site yourself, for free!
Webflow is the site builder that allows you to start from scratch when building a website. They also provide nice looking templates that you can start with. They even have a university (<- link here) that helps you learn a bunch of things about websites. You have the option to sign up for free or with one of their paid account plans.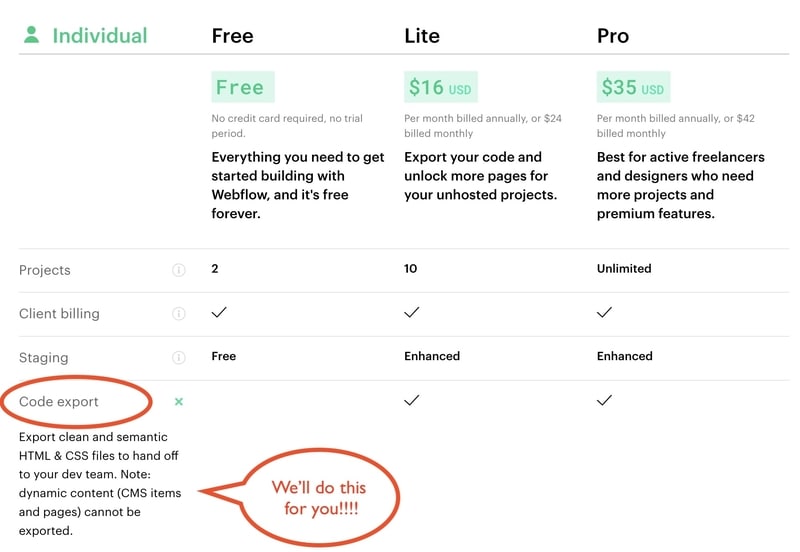 With a paid account plan, you're able to export your project's HTML and assets from inside the Webflow Designer. But with our help, you won't need to export code because we will do that coding work for you! Our client sites all run on the WordPress CMS, which we think is the best. Whether you want to create a new WordPress website or remodel a new one, there is no job that is too big for us. While this tool does not replace the expertise of a designer, it will work for a lot of people.
Go ahead and create an account for free and mess around with some designs!