WordPress Navigation in Full Site Editing
This is the first look at the new WordPress menu navigation that will be used with full site editing enabled. This feature is in the beta stage and currently only works in conjunction with the Gutenberg plugin. For those who are new to the block editor game, users will have the ability to modify and update the header and footer of a site within the admin on the same page. Currently, unless it is setup as a sidebar in the widgets screen, a footer will likely need to be updated in a footer template file. The menu is also on a separate page and needs modification to be done in a template to work as needed. The goal is to give the end user access to everything and also allow for revisions in case a mistake is made.
The navigation area automatically populates a menu based on the pages you have published. It also allows you to create a new menu and copy an existing one to save you time. Another neat thing you can do is make the menu items bold or italic and even add a strikethrough. Of course this could be done with some css, but its a nice option to have it updated on the spot.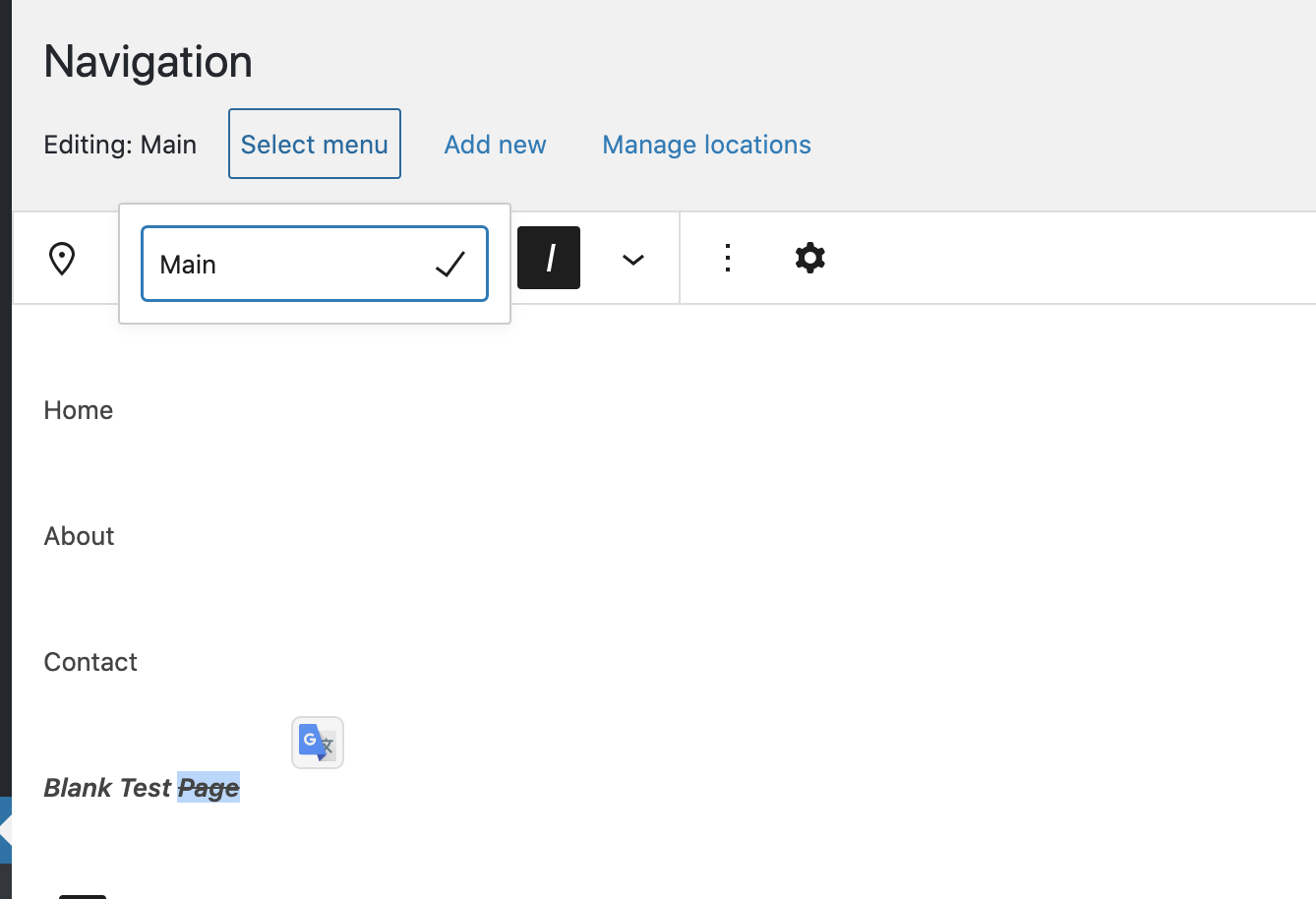 Once you are happy with your menu items, you can easily add it where you would like in the full-site editing mode. You have the option to add a vertical menu or horizontal if its needed in a sidebar area. This gives the user more power and accessibility in the placing of the menu with the obvious ability to just drag and move the menu block wherever you want. This is something that most page-builders provide so WordPress is trying to get with the program, sort to speak.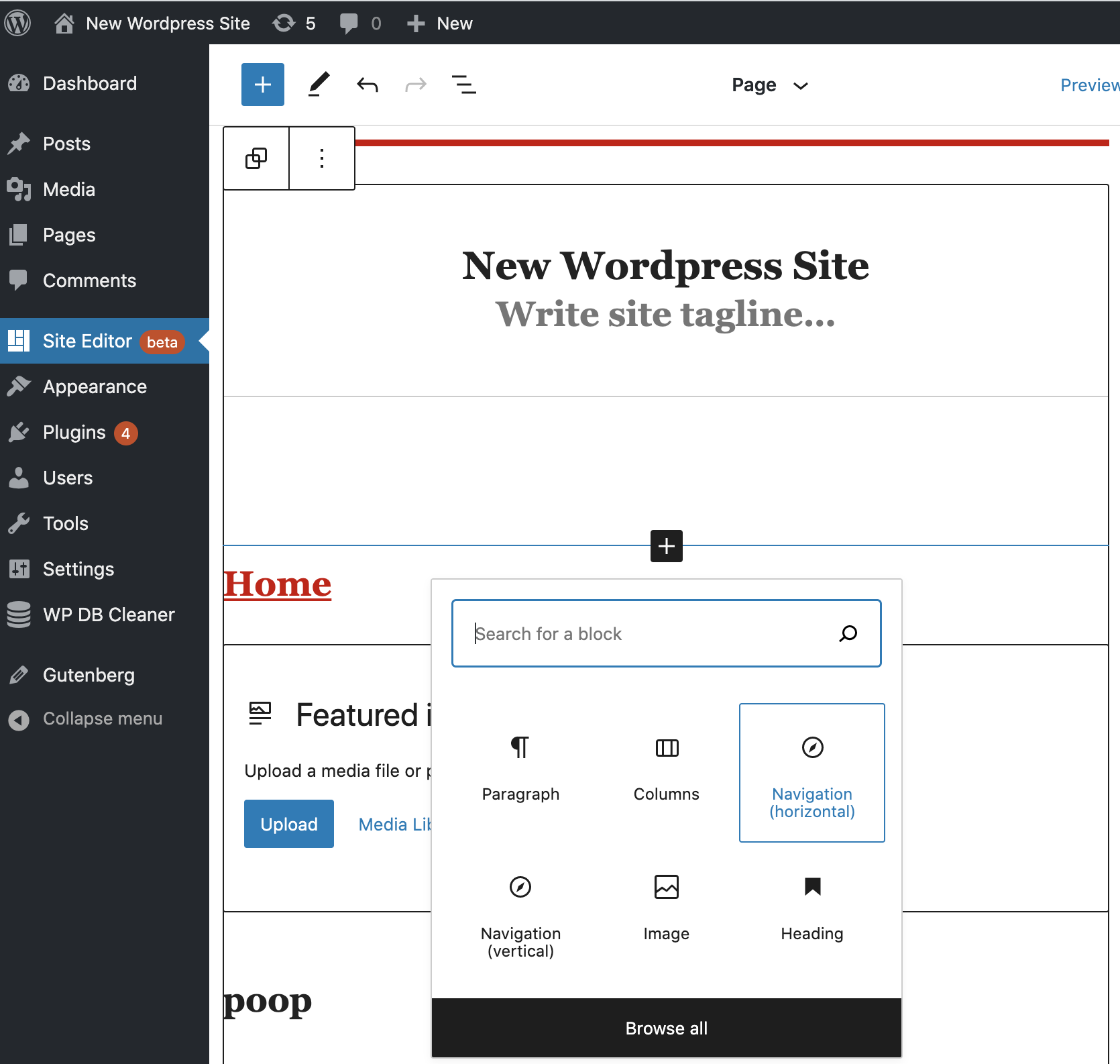 The shortcomings we have noticed so far is that when updating the menu in the navigation panel, we expect it to also update in the editor panel and the front-end; that currently aint happening. A submenu option is available but after adding one submenu item and saving; it isn't showing up either. We currently do not see these things happening but we expect it all to be fixed when the final product is ready to be shipped; we hope.
While it's a painful fact that the gutenberg plugin has the lowest rating of any plugin with over 3,000 reviews in WordPress. There is hope that this page-builder addition is starting to come around and actually be something that users might want to actually use. Stay tuned for future updates in our WordPress full site editing journey.